Dopplers - Innovative Vocal Performance
The vocal ensemble Dopplers is comprised of 6-8 vocalists, conducted by Astrid Vang-Pedersen. The group sings a broad repertoire within multiple genres such as pop, folk, world and classical music, and they eagerly experiment with combining these genres. Dopplers furthermore has a specific focus on communicative performance through introductions, choreographies and audience participation. The group compose and arrange a great amount of their repertoire though they also incorporate known pieces and compositions.

Dopplers has won a gold medal at the international choir competition in Randers 2012, a second place in the category "Rhythmic choir" at Aarhus Vocal Festival 2015, along with a special prize for the most innovative choir performance, and was elected to perform at the World Symposium on Choral Music in 2017 and at Sing Strong A Cappella Festival in New York in 2019.

The group released a second EP in 2018 titled "Colors of Peace". For this EP the group has experimented with own compositions and arrangements inspired by the sounds of world music. Together the songs make up a suite that invites the listener on a journey through the versatile sounds of the vocal medium.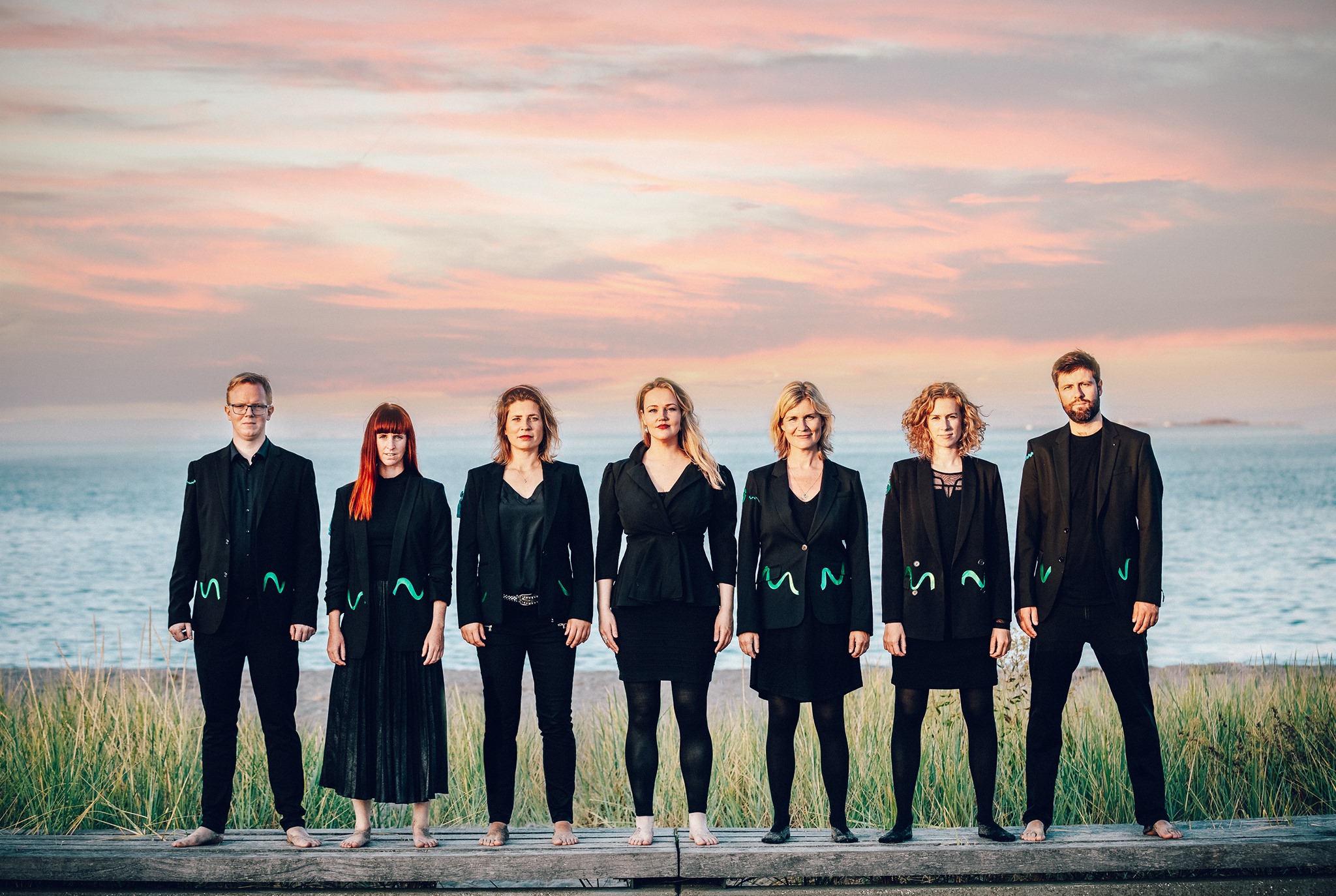 Astrid Vang-Pedersen is a choral conductor and concert designer. She has developed a specific method on staging choral performance, called Concert Design, and finished her thesis on the subject in 2018, a project created in collaboration with The Royal Danish Academy of Music and Roskilde University.

Read more on ConcertDesign.dk

She is the artistic director of Dopplers, which she founded in 2009. She works as a freelancer teaching choral conducting and concert design and composes music for choirs and theater productions.

Astrid has initiated the collaborative choir project Ubuntusong, where choir singers from around the world promote cross cultural understanding through song. The project debut was a tribute to the legacy of Nelson Mandela and the South African philosophy Ubuntu, released in 2018.
UbuntuSong.com


Tóra Vestergaard
Tóra, our charismatic first soprano, is also our expert on hair and make-up and always brings the largest suitcase when Dopplers is on the road.

Tóra is a choral conductor, workshop instructor and freelance vocal soloist. She has two Masters of Music - Music teacher and Choral Conducting - from The Academies of Music in Copenhagen and Odense, and has studied Singing Body at The Anne Rosing Institute.
Line Heidemann
Line is the one who delivers the weird joke in rehearsal and also knows how to get everybody on the dance floor, when the right tune comes along.

Outside of Dopplers she works as a high school teacher, teaching Music and English. Line has a Master of Arts in Musicology and has studied Singing Body at The Anne Rosing Institute.
Charlotte Dupont
Charlotte is our creative source for song lyrics and always has a broad arsenal of snacks in her bag

When not singing in Dopplers she teaches choirs and develops her own songwriting projects. Charlotte has a Master of Arts in Musicology from Copenhagen University and has studied Singing Body at The Anne Rosing Institute
Simone Tandberg
Simone is our Singing Body trainer, our hook-line song writer, and she always finds the perfect spot for drinks after a concert.

She works as a choir and voice instructor and as a solo performer. Simone has a Master of Arts in Musicology from Copenhagen University and has studied Singing Body at The Anne Rosing Institute.
Søren Nørregaard
Søren writes catchy tunes, encourages us all to dream big and designs our website.

Søren works in creative sales at Piano Store Juhl-Sørensen, where he has initiated and designed digitalpiano.com. He plays the guitar and has BA in Musicology from The University of Copenhagen
Kasper Borchersen
Kasper is our musical Wild Card, who does everything from arranging to warm-ups.

Aside from Dopplers he conducts several choirs, sings in Jægersborg Church and works as an accompanist for children's choir. Kasper has a BA in Musical Pedagogy and a Master of Choral Conducting from The Danish National Academy of Music.
---
Project Singers
Maja Höehn
Magnus Glindvad Ahlström
Christoffer Schelde Andersen
Morten Rahbæk Boilesen

BlackBurst Lydteknik
Dopplers samarbejder fast med lydtekniker Frederik Rosenkjær der uddannet fra Rytmisk Musikkonservatorium i København og indehaver af "BlackBurst Lydteknik". Et af BlackBursts flere specialer er vokalmusik, hvor der leveres lydtekniske løsninger i absolut højeste kvalitet til både mindre og mellemstore arrangementer. Blackburst underbygger Dopplers særegne performance med diskret forstærkning, der samtidig bevarer oplevelsen af den autentiske stemme og det akustiske samspil sangerne imellem.

Dopplers synger på teatermikrofoner, hvilket betyder at sangerne kan udfolde sig frit både fysisk i gestik, koreografier og opstillinger. Blackburst leverer desuden stemningsættende lys til Dopplers koncerter, der underbygger ensemblets fortællinger og koncertens særlige atmosfære.
BlackBurst.dk
| +45 5190 9170